New year, new you, right? Well, at least that's what they say. You don't need to do anything drastic, but if you're looking to get back in a fitness routine after quarantine (most gyms have re-opened with COVID safety procedures in place), there are plenty of workout studios in Alabama ready to host you. From yoga on the beach to HIIT (high intensity interval training) boxing workouts to workouts with goats (yes, goats!), here are 12 unique workout studios in Alabama.
Combination Classes

This fitness studio was created as a place where women could feel safe, empowered, and free of judgment. Burn Collective's unique method combines yoga, pilates, barre, and traditional strength-training moves to create a balanced fitness routine. Since each class is so different, you won't have to worry about getting bored or hitting a plateau.
This studio has two missions in mind: get fit and give back to the community. With a variety of classes from HIIT to barre to pilates to cycle, combined with killer playlists and expert instructors, Mission has something for everyone. So what about giving back? Each quarter, the studio finds a local nonprofit to partner with and highlight through different initiatives. Mission accomplished.
The premise of Three15 is that you can do anything for 15 minutes. These 45-minute workouts combine 15 minutes of cycling, 15 minutes of barre, and 15 minutes of strength work. It's a great way to get your cardio, toning, and strength training all in one place. Three15 also offers cycle-only classes for those interested.
True40 – Birmingham, Tuscaloosa, Auburn

The True40 method — a mixture of cardio bursts, controlled movements, and dynamic stretching — caught on so quickly that they now have three studios in the state. The signature workout is designed for people of all ages and abilities to be able to complete. You'll be highly empowered after this low-impact workout!
Cycling

Owner Tiffany Martin created not just a cycling studio, but an emotional and empowering experience for riders at Ignite Cycle. Focused on riders finding strength in their own abilities rather than reaching a numerical value, Ignite's classes consist of fun jams, inspirational songs, and encouragement from instructors and other riders. (Classes are currently held in an open-air covered dock due to COVID-19 precautions.)
This beat-driven "cycling sanctuary" is the passion project of husband-and-wife owners Justin and Cara Goodman. Mood-boosting lights and pumping beats fuel the classes at Zoom. The goal is for riders to unlock their inner strength, transform their body, and have a euphoric fitness experience.
Yoga & Pilates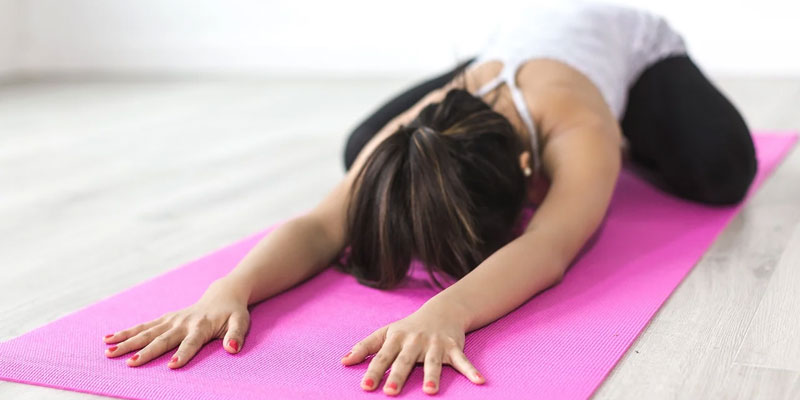 This boutique-cum-pilates studio is located in Downtown Huntsville and lives by the phrase "Be a badass with a good ass." They teach pilates using a reformer — a machine on which you do a number of moves designed to give you a killer workout. It's not as intimidating as it sounds! Grab a new pair of leggings or sticky socks from The Fitz's shop side.

Get your hot yoga on Glow Yoga. The studio is heated to 80–95 degrees so you can sweat out all those toxins while getting a really good stretch. Choose your class type, from restorative deep yoga to sweaty power flow. The workout studio also is currently offering virtual yoga for those who can't join in person.
It's yoga, but with goats! Find your place on the mat — in the pen — and work on your downward dog as adorable little goats nose around. If you get into a flat back position on your hands and knees, they might just jump up on you. More emotionally fulfilling than calorie blasting, goat yoga is a fun way to get outside with your friends and mix up the workout routine.
Take your yoga to the great outdoors — and then some. Orange Beach Yoga offers yoga all over town, from yoga on the beach to paddle board yoga to yoga at the Flora-Bama. The classes are meant for any ability, so choose your location and then breathe in, breathe out.
HIIT Workouts
Now with two locations in Birmingham, Battle Republic blends boxing with HIIT moves for a well-rounded workout. You're assigned a punching bag, and instructors take you through combinations of punches interspersed with kettle bell exercises, jumping jacks, crunches, and more.

This women-only gym offers group fitness and training workouts geared toward, well, women. Dedicated to pushing women beyond their limits in a space where they can feel comfortable, Studio Fitness offers a broad range of classes for both beginners and workout fanatics.
Founded by a group of certified personal trainers, sweatlocal designs workouts to create a strong and lean physique while preventing injury and over-training. With a mix of high- and low-impact classes, you'll be able to find one that fits your routine and needs.
Julia Sayers Gokhale is a writer and editor who has been working in the lifestyle journalism industry since 2012. She was Editor in Chief of Birmingham Magazine for five years and is now leading Yellowhammer News' lifestyle content. Find her on Instagram at @juliasayers or email her at julia@yellowhammernews.com.